About
We strive to be your most trusted partner in pursuing the right life insurance.
Life Insurance Advice You Can Trust
We have been a free online resource since 2000 for anyone interested in learning more about life insurance. Our goal is to be an objective, third-party resource for everything life insurance-related. We update our site regularly, and we have a directory of articles and guides to help you get started finding the cheapest life insurance rates!
Researching online can be tough. The types of coverage, factors affecting your rates, and best practices for finding the right provider vary drastically from website to website.
We've taken the hard part out of researching online and compiled the internet's most comprehensive resources on related information.
LifeInsuranceTypes.com is not a government-run website, nor are we owned by any insurance provider.
Everything on this site is 100 percent free, and we aim to keep it that way.
As if that's not enough.
Meet the Experts
LifeInsuranceTypes.com's expert team focuses on ensuring our content and services uphold the highest standards of integrity. Our dedicated team also manages our extensive writing network, which guarantees the information you receive is accurate, evidence-based, current, and trustworthy.
A team of life insurance experts reviews our content, ensuring that existing and new content is accurate so you can make the best decisions about your life insurance.
We strive to be your most trusted partner in pursuing the right life insurance.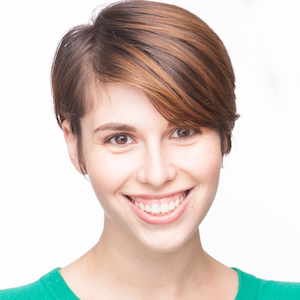 Laura Berry, Former Insurance Agent
A former insurance producer, Laura understands that education is key when it comes to buying insurance. She has happily dedicated many hours to helping her clients understand how the insurance marketplace works so they can find the best car, home, and life insurance products for their needs.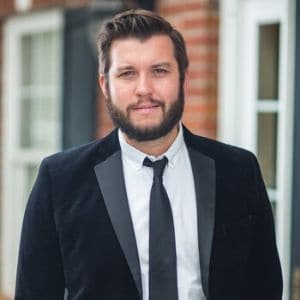 Daniel Walker, Licensed Insurance Agent
Dan Walker graduated with a BS in Administrative Management in 2005 and has been working in his family's insurance agency, FCI Agency, for 15 years. He is licensed as an agent to write property and casualty insurance, including home, life, auto, umbrella, and dwelling fire insurance. He's also been featured on sites like Reviews.com.
Melissa Morris, Professor of Nutrition & Kinesiology
Melissa Morris has a BS and MS in exercise science and a doctorate in educational leadership. She is an ACSM certified exercise physiologist and an ISSN certified sports nutritionist. She teaches nutrition and applied kinesiology at the University of Tampa.
She has been featured on Yahoo, HuffPost, Eat This, Bulletproof, Vitacost, LIVESTRONG, Toast Fried, The Trusty Spotter, Best Company, Healthline, Popsugar, She Knows, Thrive Global, and Badass Body Project.
Ashley Dannelly, University Professor and Personal Trainer
Ashley Dannelly has a Master of Arts in English and teaches English at Columbia International University and other higher education institutions. She is also a certified personal trainer with the American Council on Exercise and trains clients in both individual and group settings.
Ashley's background in English and fitness has allowed her the opportunity to write and create content for many different publications, such as Shout! Outdoor Lifestyle Magazine, The Greenville News, NewSpring Church Media, and more.
If she isn't teaching English or training clients, you can find Ashley writing, lifting weights, or playing with her kids.
Press Box
For Our Media Friends
Our team loves partnering with media members to craft engaging stories with compelling visuals, data, and expert information.
If you're a media member and would like to talk, please contact us. We'll respond in a time-sensitive manner so that you can meet your publication deadlines.
It's All About You
LifeInsuranceTypes.com is all about helping your average consumer stay informed, make the right coverage choices, and save money. We know you appreciate the simplicity! That's why our comparison tool is as easy to use as one of our articles is easy to read.
It's all about you. We'll ask you questions to get to know you, then we'll provide you apples-to-apples rate quotes from the top providers in your city. Plus if you have any questions along the way, you can reach out to a licensed insurance agent from our team.
We recommend comparing rates from at least two to three providers — that's the only way you'll know you've got the best prices for the coverage you need to protect what's most important.
Check out some of our favorite articles like our guides to how much life insurance costs per month, the best life insurance companies, or what type of life insurance you need.
How can you beat that?
Editorial Integrity
We expect all writers and editors at LifeInsuranceTypes.com to comply with these guidelines when creating content. Writers are responsible for the accuracy of their work. Confirming information and double-checking facts are of the utmost importance.
Our writing and editorial team will not accept any payment of any kind in exchange for positive content or reviews of a company or vehicle. We write what we know. We take pride in creating honest content.
Our team has over 60 years of experience in the insurance industry. There will be information we don't know or that is up for debate, and we will be open about that.
As our goal is to produce consistent, professional content, our writing team takes care to use fair language in all of our work.
Read Our Complete Editorial Guidelines
How to Contact
Here's how you can contact us.
By Mail:
113 Cherry Street, #37960
Seattle, Washington 98104-2205
Speak to a live agent and get insurance quotes:
(888) 449-5485
Reach us via email on our Contact page below:
Visit our Contact Page
Careers
LifeInsuranceTypes.com is growing and always looking for the right people who are passionate about helping others cut through the confusion of finding the right life insurance.
Additional Resources