LifeInsuranceTypes.com's expert team focuses on ensuring our content and services uphold the highest standards of integrity. Our dedicated team also manages our extensive writing network, which ensures that the information you receive is accurate, evidence based, current, and trustworthy.
A team of car insurance experts reviews our content, ensuring that existing and new content is accurate so you can make the best decisions about your car insurance.
We strive to be your most trusted partner in pursuing the right car insurance.
---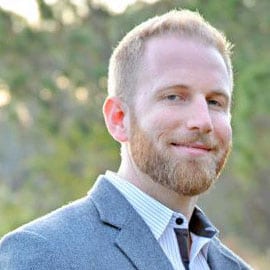 Joel Ohman, Founder, CFP®
Joel Ohman is the CEO of a private equity backed digital media company. He is a CERTIFIED FINANCIAL PLANNER™, author, angel investor, and serial entrepreneur who loves creating new things, whether books or businesses. He has also previously served as the founder and resident CFP® of a national insurance agency, Real Time Health Quotes. He has an MBA from the University of South Florida.
Joel has been mentioned as an insurance expert in many different online and print publications including AOL, Business Insider, idrivesafely, Reader's Digest, Inc.com, Carvana, MarketWatch, Forbes, OppLoans, Yahoo!, TheStreet, and NYPost to name a few.
---
D. Gilson, PhD, Content Writer & Educator
D. Gilson is a writer for 360 Quote LLC and author of essays, poetry, and scholarship that explore the relationship between popular culture, literature, sexuality, and memoir. His latest book is Jesus Freak, with Will Stockton, part of Bloomsbury's 33 1/3 Series. His other books include I Will Say This Exactly One Time and Crush. His first chapbook, Catch & Release, won the 2012 Robin Becker Prize from Seven Kitchens. His second chapbook, Brit Lit, a series of poems on Saint Britney Spears, is available from Sibling Rivalry Press. D. is the editor of Lunch and lives in the Missouri Ozarks.
---